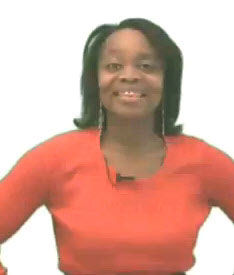 Have you ever had a great idea for an invention, or a new concept for an existing product, but thought: oh, I can't do that … I don't know how?  During our Money & Matter business discussion, our special guest Sylvia Southerland, Chief Executive Officer, Wrist Over, LLC, will share her experiences on how she brought her idea for an educational toys from concept to reality.  She'll share tips on how to get started and stay focused and how to navigate the maze of forms to protect your invention or product.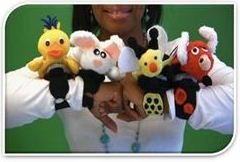 Sylvia has always had a passion for pursuing entrepreneur opportunities and various small inventions. However two years ago, Sylvia set upon a journey determined to create a viable prototype line of educational and interactive toys. For two years, she worked on the development design of Wrist Over Pets™.
Sylvia and her team formed Wrist Over, LLC February 2012 and will debut their first product line of eight custom plush animals (Nobullee the Anti-bullying Bull, Chatter the Bunny, Brainie Froggie, Alphabee, Caring Little Duckie, Clean and Loving Kitty, Listen & Obey Puppy and Whalee) focusing on five key educational areas: Communication & Awareness, Math & Science, Alphabet & Vocabulary, Life Skills and Numbers, Shapes and Colors. Each pet is designed to enhance a child's learning ability and stimulate their appetite for more as they progress through various stages of learning skill sets.  The Wrist Over toy line is receiving national recognition and is a nominee for the "Get On the Shelf" in Walmart Store's contest.
To learn more, visit the Wrist Over, LLC 
web site
to learn more.
Share your journey towards making your business concept a reality, or your questions. (questions could be shared on the show).
---
How to Participate:

Date: Thursday, April 5, 2012 – 8:00 p.m. Eastern

You can also join the radio show online:
Click
here
.