Mercedes Hawkins (Beato), also called Waliya has a Caribbean background. This means she grew up in a time and place where medicines and remedies were as natural as the trees they grew on.
Coming to an industrialized nation, the US, changed everything as it does for most people.  However, after being diagnosed with kidney disease several years ago,  Mercedes reached back to the old fashioned ways and found that natural remedies are not only more cost effective, but they typically have no side effects.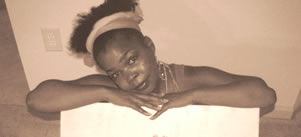 When your kidneys fail and you have a stroke it takes more than a diet change to remedy it," says Mercedes. She discovered that in her case,  kidney disease was reversible and after finding conventional treatment to be too expensive, she searched her roots to find out how her ancestors dealt with this condition and found that natural remedies can work without the side effects of drugs.
Mercedes decided to share her experience in her book entitled "How I Avoided Dialysis, and You Can Too." She wanted to ensure the book was easy to read and affordable for everyone, including senior citizens. Join us as we talk with Mercedes about her experience with herbal remedies.
Mercedes is a spoken word artist who has performed in notable venues throughout the Atlanta metropolitan area and has collaborated with journalists, radio personalities, actors and musicians. Mercedes also received an honorable mention at the Cotton Club for a song she wrote entitled "Times Are Trying/It's Never Too Late" and has completed a soon to be released novel.
You can find additional information about here book here.  
Share your thoughts, questions and experiences here. Blog responses will be shared
during the show.
---
How to Participate:
Date:  Thursday, June 21, 2012 – 8:00 p.m. Eastern
On the day and time of the show dial: 1-347-838-9886
You can also join the radio show online: Click here
Blog responses are also shared during the show.
Remember you can be a part of the radio show by dialing in from anywhere, or you can log into the web site to listen and chat. Sharing is caring: pass this invite on to friends and family!